New year's eve has always been the most exciting time of the year for the majority of us. Yes, there are other things like Dasara, Christmas or Eid throughout the year and we Indians celebrate all of them with a zeal only an Indian can master. But New Year's Eve is always laden with new possibilities, resolutions, planners, greeting cards and gifts. The winter sun adds to the charm. Doesn't it?
Best wishes from your loved ones, New year getting gifts exchanged and the feeling of a clean slate makes New Year's Eve what it is today. However, this tradition of New Year's Eve, the exchange of wishes and gifts varies from country to country and century to century.
The tradition of Celebrating New Year's Eve on the 1st of January is because of the Gregorian calendar which most of the Christian countries follow in modern times. Fun fact: January was not originally the first month of the year in a Roman calendar of which Gregorian calendar is an offspring; instead it was March. A Roman king changed the calendar to make January the first month of the year because it was named after the most important Roman God – Janus. So then the celebrations began, the new year gifts were initially intended for the God Janus.
The gifts were interesting too, the sacred plant of Romans – mistletoe was presented as a gift. Later objects like gilded nuts and coins bearing the imprint of Janus replaces the sacred tree branches as a New Year gift. Over the years as Kings & Queens ruled the kingdoms while claiming divinity, they claimed the gifts too. By then, the gifts were also decided by the rulers: gold, precious gems, and diamonds. And then the tradition of gift gifting became compulsory payments to the royalty. Pretty uncool, we could say.
But thankfully the rulers couldn't keep up the Monarchy forever with claims of being God's chosen ruler. Century turned, times turned, and so did the tradition of New Year's gift-giving tradition. New Year gift exchange was a common practice among the ordinary English people until the Victorian regime.
Some most popular gifts of the time were gloves and oranges stuck with cloves used to preserve and flavour wine. Jesus was born, and he taught the value of our loved ones and loved itself. Christianity encouraged appreciation of our friends and family with tokens and presents on New Year's Eve and wishing each other a year of prosperity. This practice of New year gift-giving was brought to America by English and French who celebrate it earnestly till date.
The New Year's Day in China is an account we must include in an article that talks about the history of New Year's gift-giving tradition. Over time, non-Christian countries also began to use the Gregorian calendar. China (1912) is a notable example, though it continued to celebrate the Chinese New Year according to a lunar calendar. New Year is the biggest celebration of the year in China. The New Year's Eve celebration in China revolves around wishing a prosperous year to friends and family through gifts.
The gifts include rice cakes, flowers and melon seed, oranges and tangerines, which symbolise wealth and prosperity are exchanged among other gifts. Perhaps the most well-known Chinese New Year gift is the Lai-See envelope, a red envelope containing money. These are given to children and unmarried adults. The red colour symbolises luck and good wishes, while the money inside is for tasty treats.
Not just the Americans, the English, and the French, in today's time, almost all of the world celebrates New Year's Day on 1st of January following the Gregorian calendar. And in India, we celebrate it as jubilantly as we do all our festivals. New Year's Gift giving is a tradition we love dearly. There is joy in hoping a wonderful year ahead for you & your loved ones and wishing them a cute gift. Oye Happy, an online gift store, believes in gifts that are thoughtful, personal, and handcrafted from scratch. And we have got over 500 facilities that you can choose from.
Our happiness scientists have created a collection of New Year's gifts that are beyond regular greeting cards and flowers. These are highly customised New year's gifts that are suitable for both your friends and family. Customised gifts can be given to everyone. So if you are pondering about going that additional mile and making those new year gifts personalised for your loved one, we are here to let you know: go for it! On the off chance that you are tired of purchasing the regular old conventional gifts or battling to locate the ideal gift, at that point perhaps the time has come to think about buying New Year's gifts that are not just greeting cards, sweets, and flowers.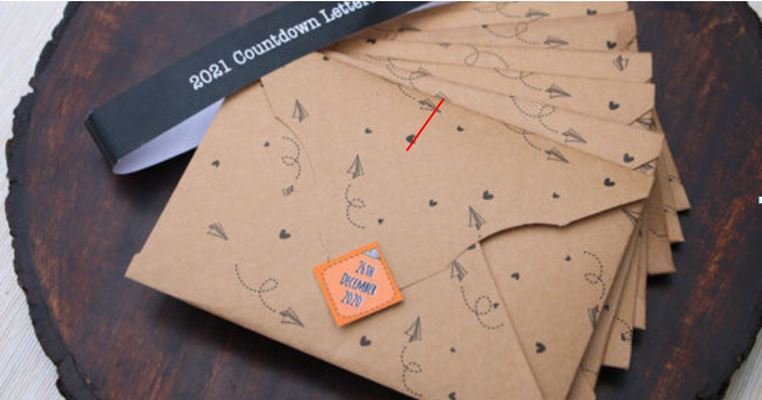 In conclusion, New Year's Traditions have evolved. In the post-modern world, where everything is influenced by everything, where ideas are exchanged among cultures daily on social media traditions are meant to stand the currents of time. New Year's Eve is one such tradition which has endured evolution, and has been flexible enough to incorporate new ideas into its celebration. Still, most of all, it has continuously brought us hope.
A new year is a start, a promise of a better tomorrow. And the humane part of humanity likes to believe it has stood tall in the waves of change and it is still a very relevant and important celebration for all of us. Today, the way we celebrate New Year's day has changed, but the tradition always stays since the ancient roman empire till the present. Even after a year like 2020, we are hoping for a better 2021. We are buying planners and writing down everything we hope to achieve in the coming year no matter what the circumstances are. And that's why New Year's as a celebration is important because it is a flag bearer of love, joy, and optimism.