Finding the right wedding venue is a decision that can take weeks or even months to get right. Every single person deserves to have a wedding that looks like it's fallen straight out of a fairy tale, therefore, it creates a huge amount of pressure on getting the venue right.
Whether you're looking for a gorgeous countryside venue with fields as far as the eye can see or a more modern alternative, surrounded by the city where you fell in love, we can help make sure you find a choice. 
Let's just take a moment and breath, there is no need to be stressed about this decision, it's a process that you and your partners should enjoy making. Allow us to tell you more about a very special venue found in the heart of Northumberland. Kick back relax and grab yourself a nice warm drink, its time for us to take that stress off your back. 
Background On Marshall Meadows Manor
Marshall Meadows Manor is a stunning manor house which is located right on the edge of Northumberland which borders Scotland. I know what you might be thinking, that's miles away, but this venue has some great quirks which may just make the drive worthwhile.
These twelve acres of country grounds provide a splendid location to host a wedding, boasting incredible scenery, facilities for parties of all sizes and most importantly that special feeling which you only get from a traditional British venue.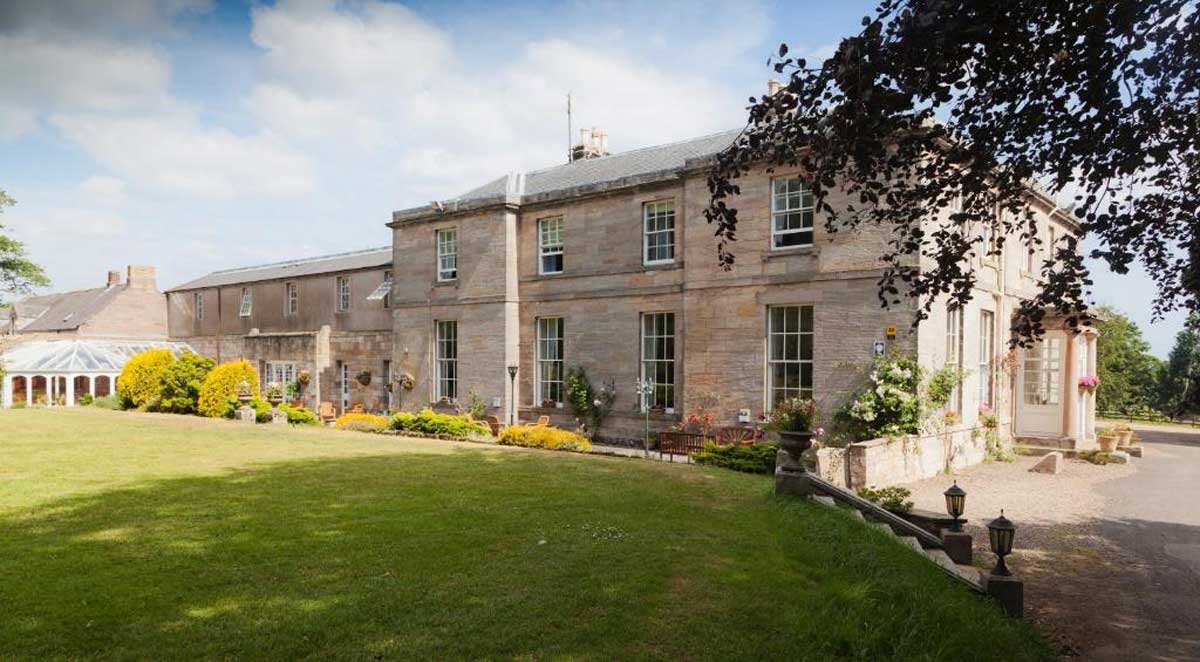 Stunning Rooms And Suites For Guests 
Planning a wedding can sometimes leave you putting your guest's priorities at the top of your list. Where will everyone stay? How expensive are the hotels nearby?
Do they have enough capacity to accommodate my party? Say goodbye to all these questions, The Marshall Meadows Manor House has rooms and suites on site which can accommodate as many guests as you want. Master suites, the stables suites and manor house premier rooms are all a short stroll from the dazzling wedding grounds. 
Delicious Food Served By Restaurant 1782
We all know how important a good wedding menu is, and with Marshall Meadows Manor you can be sure that this will not disappoint. Restaurant 1782 is located right within the manor house and serves a wide variety of locally sourced food. Perfect for a sit down 3-course dinner or just some cocktails as the party begins, it's definitely another selling point of this incredible wedding venue in Northumberland.
Naturally Beautiful Gardens and Grounds
The venue itself is not just about the room where you say your vows, it's the surroundings that make a venue unforgettable. Space for your guests to spread out and get chatting. This may be the first time where both sides of the family get together so there must be enough space for people to socialise. The grounds surrounding the Manor are incredibly beautiful and are well kept all year round. 
Wedding Location That You Will Never Forget 
Due to the incredible location, excellent facilities and unbeatable customer service, the manor would sure be a venue that you'll never forget.
Finding the perfect wedding venue for your big day is never going to be an easy decision but by sticking to your requirements and looking for a venue that ticks all of your boxes, you will bever be too far wrong.
If you require any further assistance with finding a venue, don't be afraid to reach out to friends and family to get their advice and option.