Working from home provides many benefits, which is why more and more are considering this. However, it also presents various challenges, particularly in organizing multiple projects and monitoring team members. In this post, we have listed some of the most helpful software tools to ensure that all tasks of each project are met smoothly with minimal supervision.
Project Management Tools
Working on different projects that involve multiple team members, each of which assigned with different tasks, can be stressful and difficult.  What's more, you and your team are working at home, which makes it even harder to get things organized.
Project management tools are made to help organizations stay coordinated even working on various projects and even when you are working remotely.
Asana is a cloud-based software that enables employees in an organization to manage and track the progress of their projects. For instance, you can set up workflows for your HR team to manage the settling process of a new employee.
To put it simply, Asana allows you to create and monitor the individual tasks of a bigger project. In this app, you and your team can add tasks and assign them to members, set deadlines, and share useful documents. Notifications on the tasks' status are sent to the inbox of the user.
Bitrix24 is a collaboration tool founded by Sergey Rizhikov that focuses on CRM, collaboration, time management, project management, HR management, and document management. It includes features, such as video conferencing, chats, lead management, employee polls, sales reports, invoices, Gantt and Kanban, task management, employee request workflows, and file storage among others.
Frevvo is a simple, zero code workflow automation software that gives its users an intuitive platform and an opportunity to focus on the ultimate goal – getting the work done.
Whatever the line of business you're in, with Frevvo your online forms and approval workflows can be automated in no time thanks to visual form and workflow designers and point-and-click wizards.
File Organizers and Cloud Storage
File organizers and cloud storage are mainly used to organize important things. They are essential for people working from home as you can easily send documents and other essential stuff to other members of your team.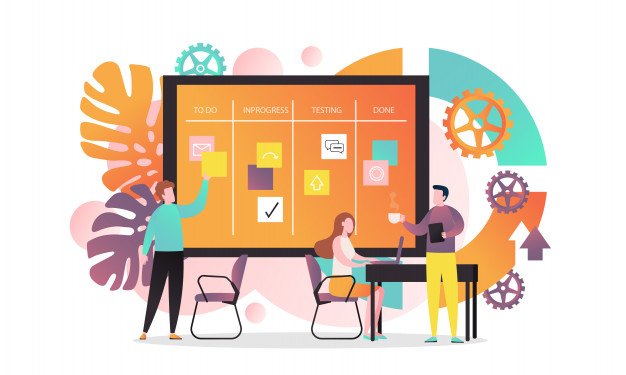 OneDrive is internet-based storage that has massive space where you can store important files safely. You can access them anywhere and anytime you want and to add, from any browser or device. It is offered free by Microsoft as long as you have a Microsoft account. Learn more about OneDrive Migration and File Server to SharePoint Migration.
For a free account, you can enjoy 5Gb of free storage. If you are an Office 365 subscriber, you can enjoy up to 1TB of storage.
Google Drive is a synchronization service and file storage that lets you store files in the cloud. It is one of the most essential apps of G-Suite. This software allows you to store and share photos, videos, and other files. You can access it anytime, anywhere, and in any device.
Dropbox is a personal cloud-based storage service that is often used for collaboration and file sharing. The main benefit of this software is it is easy for you to share files without using any external device. 
Being able to store your files securely in Dropbox means you can organize all of your important files in one location. Aside from work and personal computers, you can access this app through an iPad, iPhone, and Android devices.
Team Management Tools
If you wish to track the time of employees as well as the expenses, then you are going to need team management tools.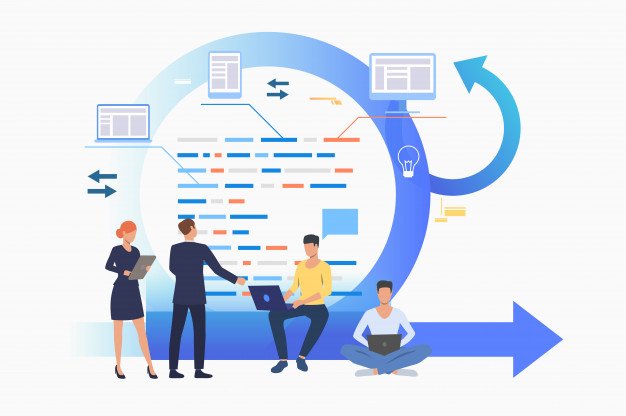 IDoneThis is a cloud-based app that provides task management solutions by allowing organizations to divide pending and complete tasks into "goals" and "done." Through a built-in calendar, you can search and organize the tasks. You can assign different tasks to different project team members as well as assign deadlines and track their progress through automated notifications.
This app has a collaboration dashboard where you, as a user, can approve task entries, search tasks, and assign them to your team members. The dashboard also functions as a central point where you can overview discussions and tasks relevant to various projects.
Time Doctor is a productivity and time tracking tool that lets you keep tabs of the assigned tasks and progress of each team member. The features you can enjoy from this app are the following:
Online timesheets and payroll

Time tracking and employee monitoring

Project management and budgeting

Distraction alerts

Productivity measuring and summary reports

App, website, and chat monitoring

Activity levels, webcam shots, and screenshots

Offline time tracking

GPS tracking

Client login access

Customization options
Time Doctor can be used in all devices, secure and private, easy to set up, and provides customer support.
Other Software Tools for Working From Home
Aside from the software tools mentioned above, we also have included here other helpful tools for a more organized and productive remote working: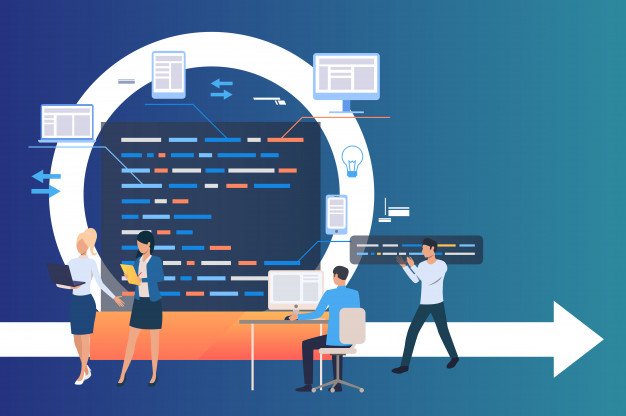 Wrike is a cloud-based project management and collaboration tool that helps you organize projects, from start to completion. It provides complete visibility and full control over various tasks.
This app features personal dashboards and real-time work updates so that each team member has a clear understanding of their tasks and priorities.
Monday.com is a work operating system (OS) that offers a simple way of managing any team or project while making a more transparent culture at work. You can use this software for sales pipelines, progress tracking, marketing campaigns, video production planning, and recruitment processes among others.
You can customize Monday.com according to your needs. This means that you can create your own workflows that work best for the team.